Project News
---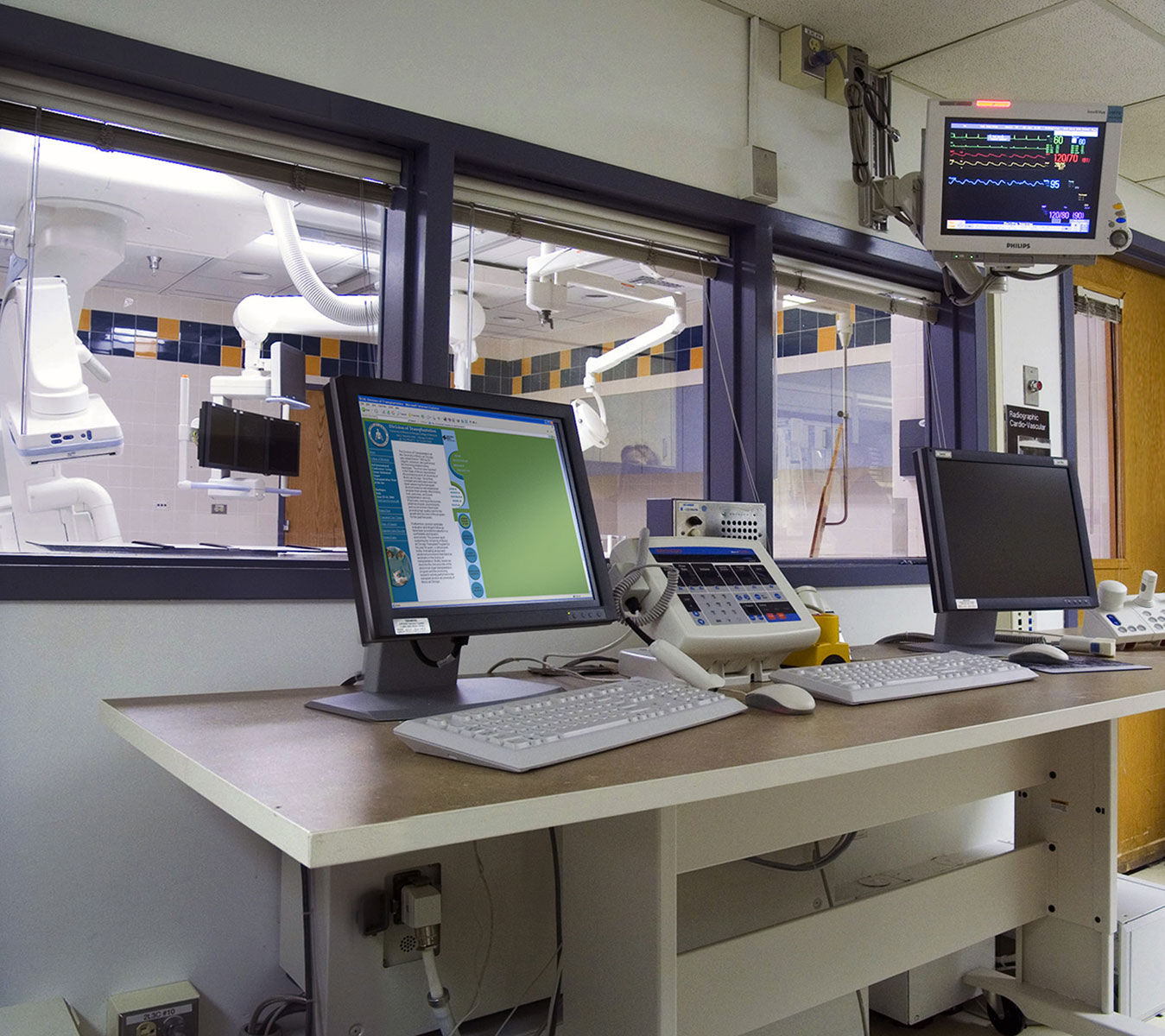 University of Illinois, Chicago, Medical Center Angiography System
An award-winning performance
Building the space for this single plane ceiling mounted angiography system with Dyna computed tomography was especially challenging. The extensive power demands (including a power conditioner), air conditioning and radiation shielding had to be met while not interfering with procedures being performed in adjacent rooms just feet away.
It's not the Frank H. Stowell & Sons  style to blow our own trumpet, but when we do get recognition, we don't mind passing on the good news.  For this project, UI Chicago Medical Center nominated and selected us as their general contractor of the year for our efforts.
That was much appreciated.
---
University of Illinois, Chicago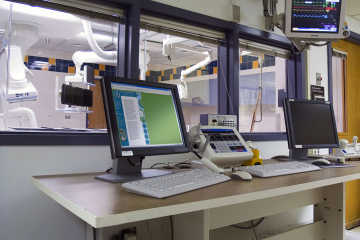 Angio System Control Room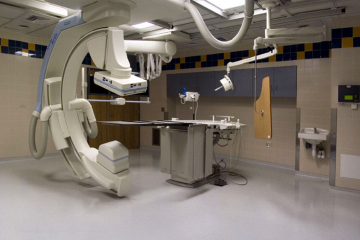 Siemens Angio System
Email a Friend»
back