Team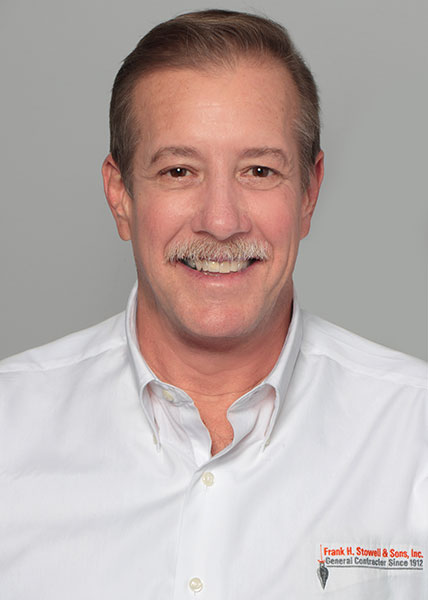 Brian Fuller
Project Manager
Brian Fuller is a Project Manager at Frank H. Stowell & Sons. Brian joined Stowell in May of 2015, bringing with him three decades of commercial and institutional experience in managing construction projects.
Brian's expertise came from starting his own company in his 20's and taking on ever more challenging projects such as custom homes and high-end restaurants. Known for quality construction and calmness under stress led to Brian running school renovation projects with their unique challenges.
It was a natural progression for Brian to be recognized as a valuable resource by Northwestern University, at both their campuses (Evanston and downtown Chicago). His team took on the full range of mid-sized remodeling projects: American Disability Act (ADA) additions, fraternity and sorority renovations (including total gutting), elevator construction, classroom buildouts (including technology), and restaurant build-outs.
Stowell has benefited from the addition of Brian and his team of skilled tradesmen who help us to meet all manner of needs that a major college with an international reputation has. Remarkably, Brian, over the last twenty years, oversaw work in just about every building on both campuses. Even more impressive is that Brian has maintained an excellent rapport with all his clients, a rapport based on his dedicated professionalism.
Team
back