Senior Living - Featured Projects
Senior and Assisted Living Centers are improving by leaps and bounds with all kinds of activities and contemporary finishes.
Frank H. Stowell & Sons appreciates the opportunity to make lives more comfortable and to brighten up the surroundings for a community who deserves it.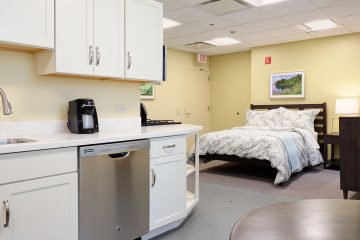 Lieberman Senior Center
Senior Living
•
Senior and Assisted Living Centers are evolving as their clientele is looking for far more than pleasant surroundings to while away their retirement. The residents (and their families) are demanding stimulating activities and well-equipped rehab centers.
Lieberman Center for Health and Rehabilitation-CJE SeniorLife was ahead of the curve and Frank Stowell & Sons has, over the years, appreciated the opportunity of doing some of our best work for those who deserve it most.
learn more»
back