Project News
---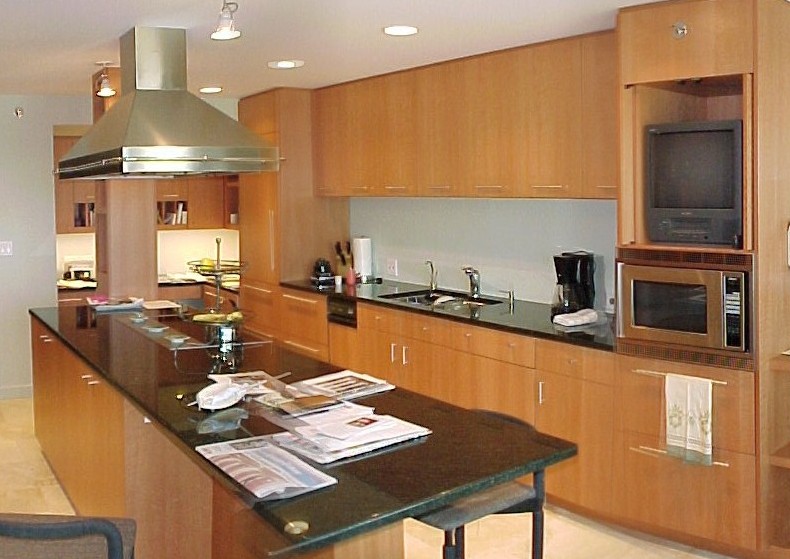 Magnificent Mile Kitchen Remodeling
It's the things you don't see that are impressive.
Fair enough, this condominium kitchen (and bedroom and bathroom) are finished with the finest materials and installed by topnotch craftsmen.
What makes Frank H. Stowell & Sons different is our creativity. What to do with a fire-sprinkler riser (pipe) that was in a wall that we had removed? No problem, turn it into a millwork tower with attractive pocket display shelves.
It's the little things that can make a big difference.
Email a Friend»
back