Project News
---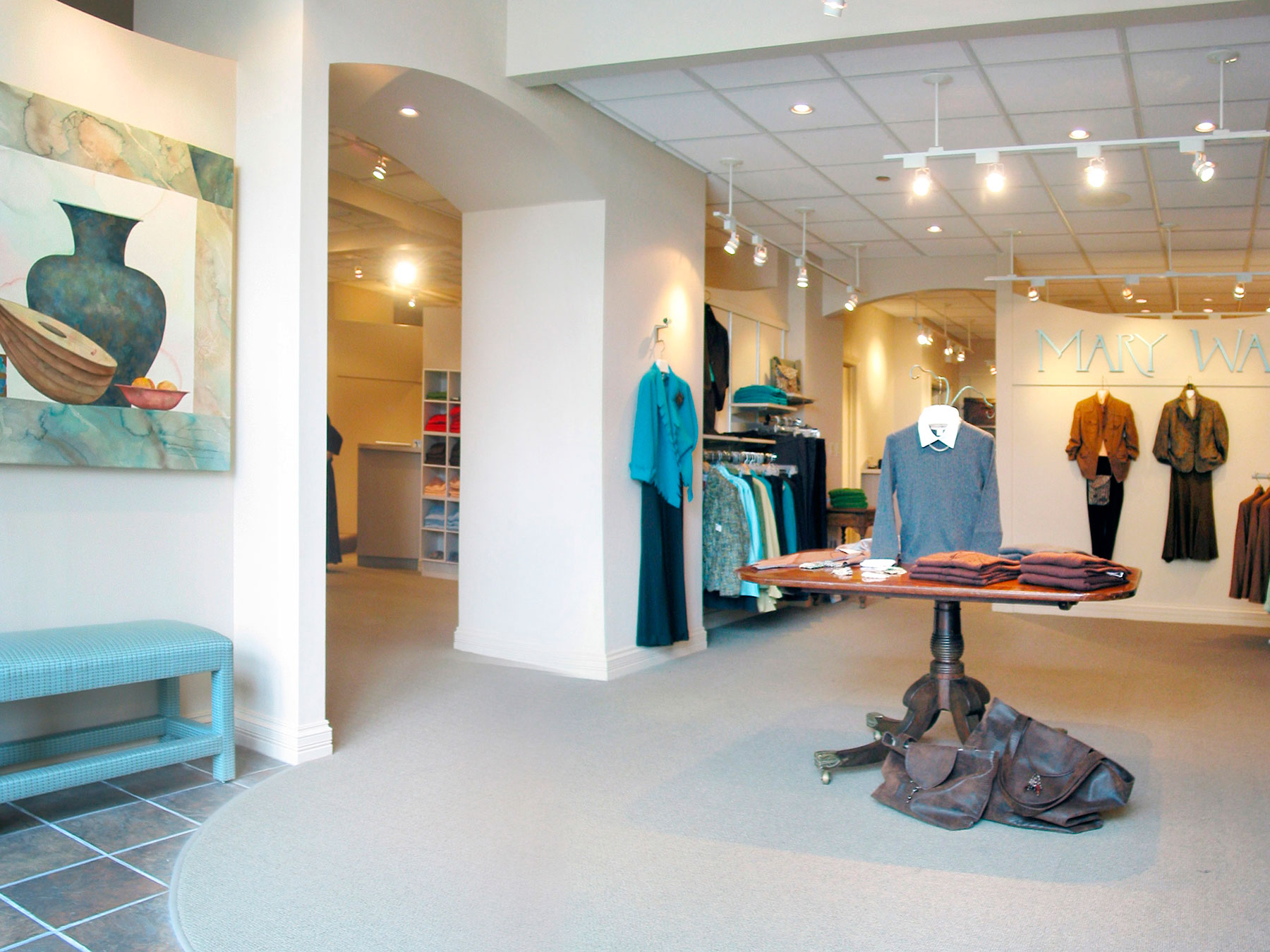 Mary Walter Boutique
Mary Walter wanted a space to complement her signature style (women's clothing for success and fun), so she called upon us to manage the process from concept to opening through FH Stowell/Design Build.
Our architect, David Selinger, worked with Mary to create a conversion that would meet the design criteria while minimizing structural changes to the existing space.
They were able to maintain the existing track lighting and acoustic ceiling, convert a closet into a display feature, add a Z wall for fitting separation, remove office walls and add a new office and adjoining tailoring station, all without touching the buildings mechanical and plumbing infrastructure.
---
Mary Walter Boutique
Email a Friend»
back