Project News
---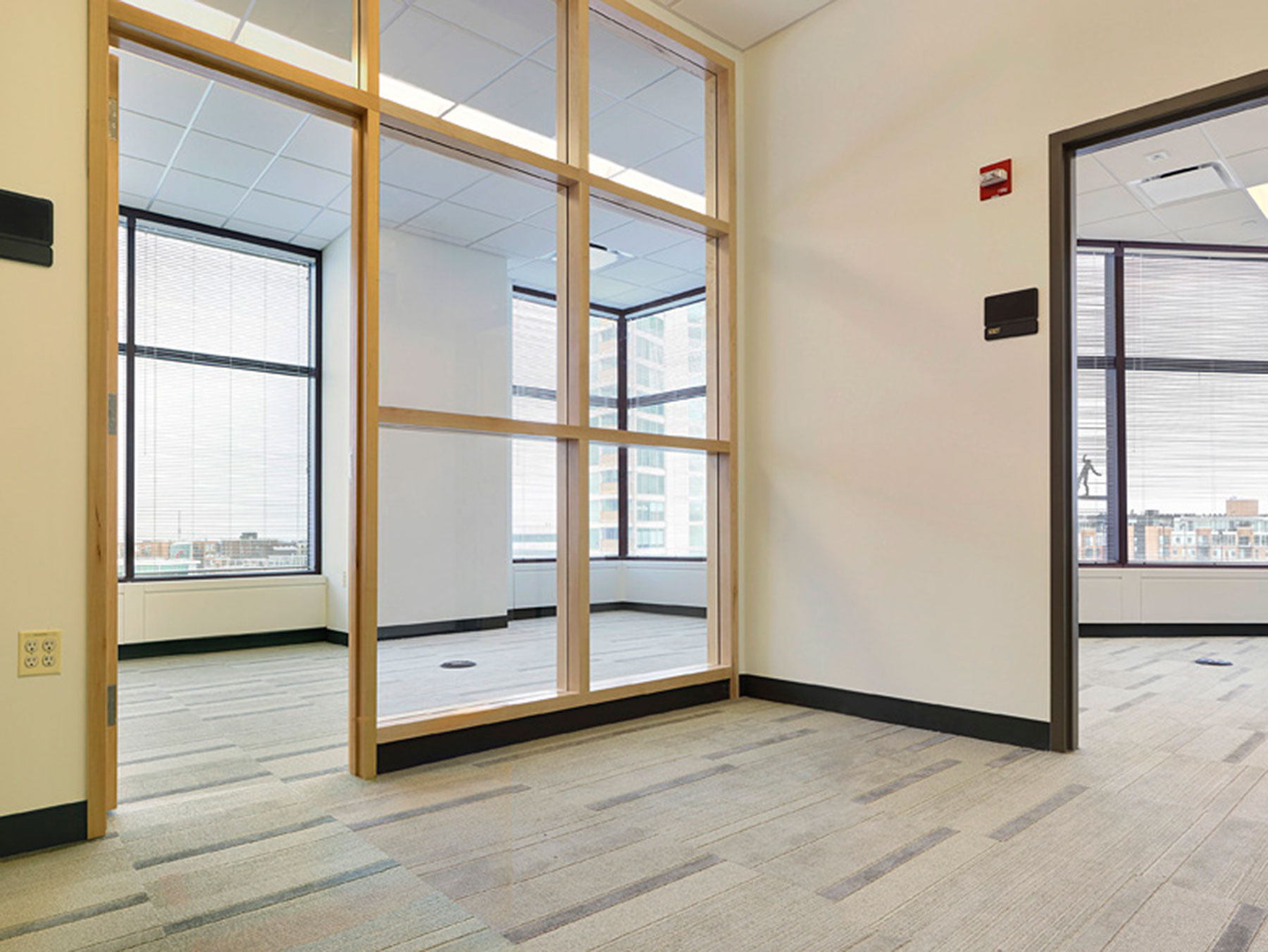 Overseas Support Office Remodel
Top schools are increasingly looking overseas for growth opportunities.  That can be by attracting foreign students or by finding ways to offer courses around the world.
Investing in a professional space to support those activities is a sound investment.  This office is dedicated to supporting a teaching presence in Qatar.  The suite is spacious and sun-drenched, one totally befitting the country it is allied to.  Creative use of borrowed-lights ensures that this mood permeates the whole space – no dark corners here.
White maple is the dominant wood for millwork, doors, and corner pilasters, a choice that exudes warmth and sophistication, while the subtle green accent enlivens and complements. Frank H. Stowell & Sons, was pleased to work with architect Alan Armbrust (STR Partners) to bring this project to fruition.
---
Outreach Office
Email a Friend»
back