Project News
---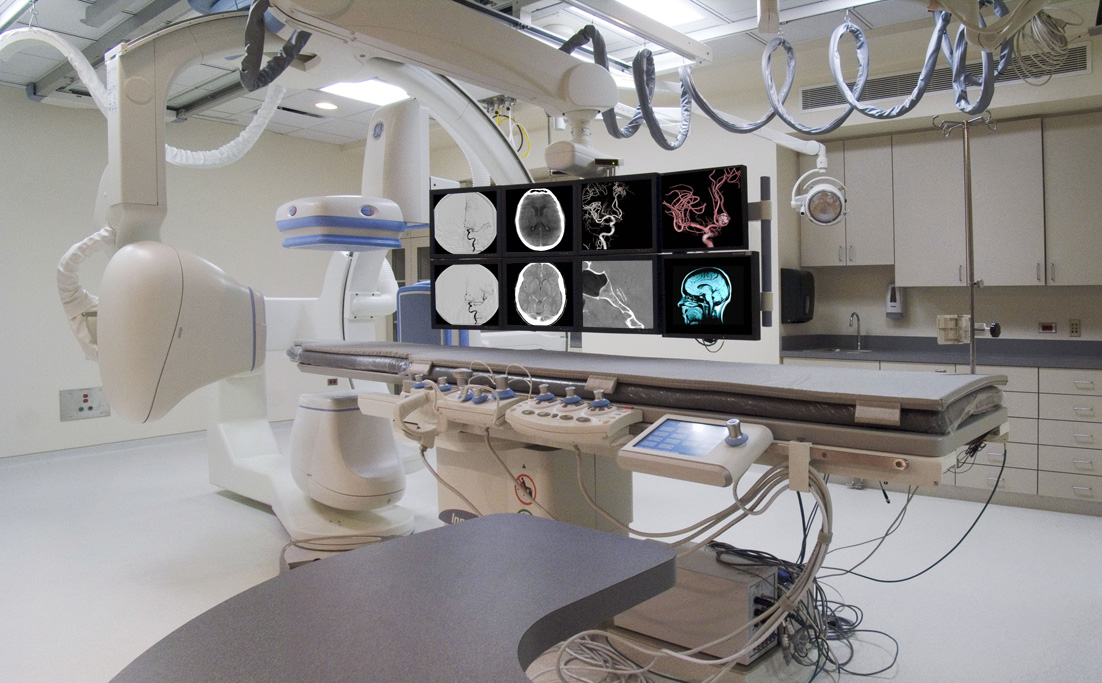 Resurrection Medical Center Neuro-Biplane
The GE Healthcare Innova 3131IQ Biplane Neurointerventional System is quite a mouthful.  In fact, it is quite a system – something to be appreciated when having a stent inserted into an artery.
The system produces simultaneous multi-dimensional internal views for cardiologists to monitor in real-time.
The challenge for the Frank Stowell & Sons team was to work within a limited operating, and  interstitial, space.  The new equipment and peripheral devices demanded much reconfiguration of the suite (e.g. the control area was reduced so that the procedure area could be enlarged) and squeezing in new ceiling mounted gas hose reels (for oxygen, vacuum and compressed air) to improve accessibility to the patient table.
It all worked and the client was very happy with the result.
Email a Friend»
back