Project News
---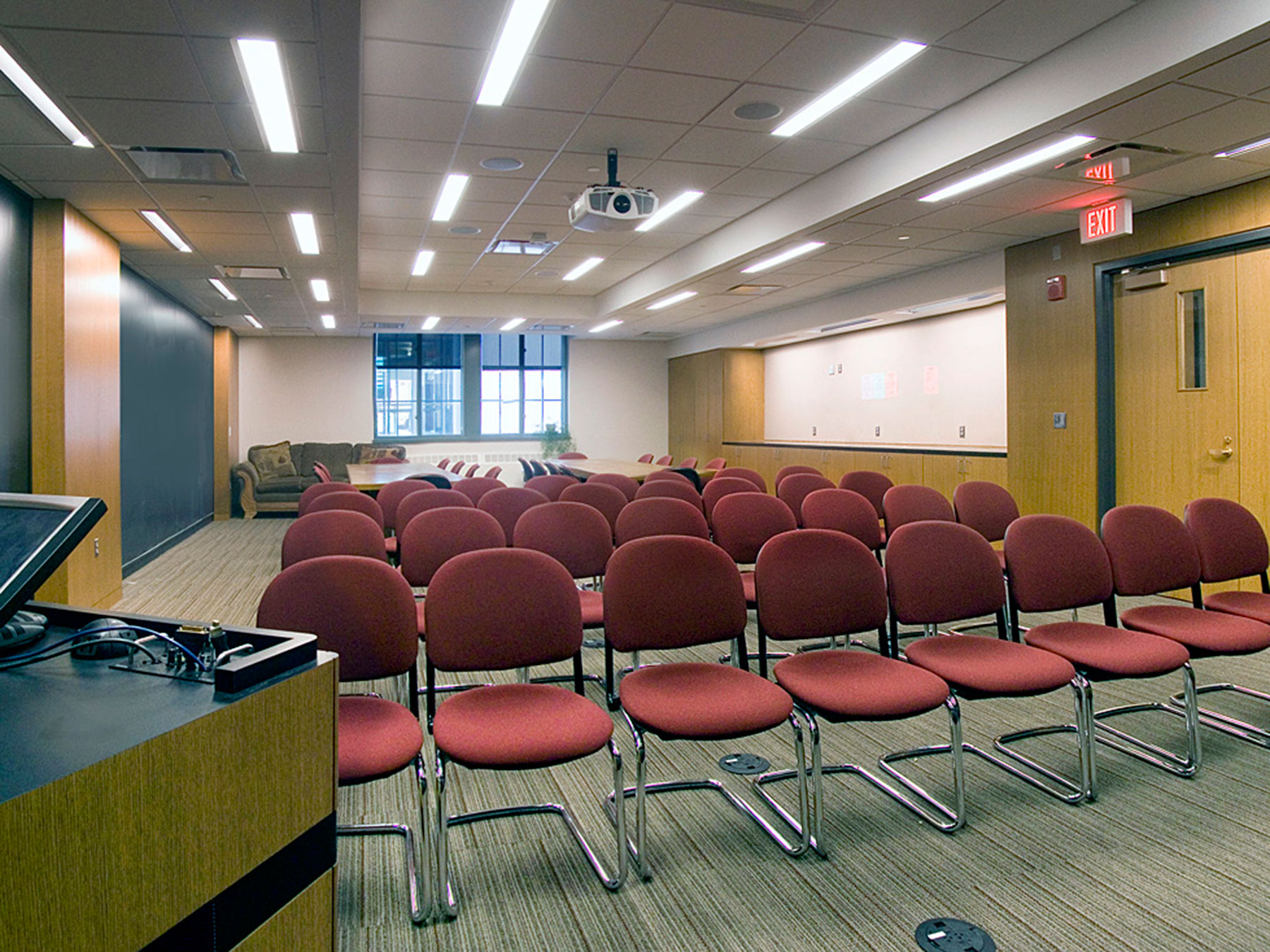 Science Department Offices
The new design for this project was driven by the dual goals of creating a more professional work environment for a department that is engaged in a wide range of grant-funded research and programs and engendering a welcoming impression for students and visitors.
Credit must go to the architect Alan Armbrust (STR Partners).  The project had three main components: Administrative, Finance and Accounting, and the departmental Conference/Seminar room.
To take advantage of the plentiful natural light available at the perimeter, twelve lite, rift-cut red oak, stile and rail doors – and matching cabinetry – were specified.  The result is an airy and productive workplace.
Frank H. Stowell & Sons' fine craftsmen made sure that every component was built to last.
---
Science Department Office
Email a Friend»
back